Managing Candidates
With E-Staff, you can track all records for a candidate, including phone calls, interviews, résumé submission to the contact, testing or assessment (if any), job offer, etc.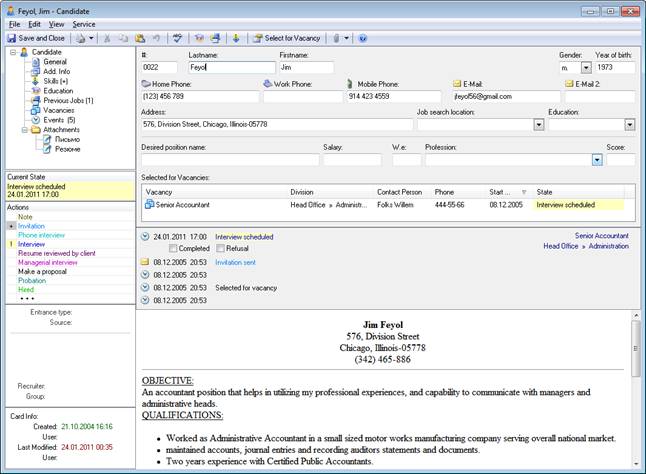 A candidate may be selected for one ore several vacancies at the same time, with separate states for each vacancy. For each selected vacancy the application displays the current list of candidates in a convenient form.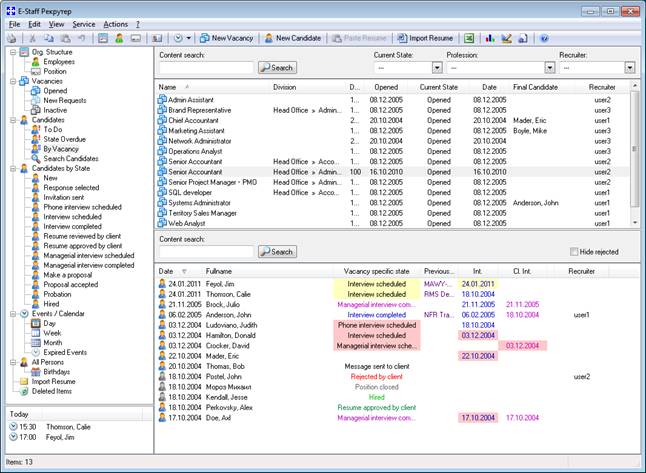 E-Staff also helps finding candidates that were stuck in a certain state for a prolonged period (e.g., no feedback from the contact person for more that five days, or no further action taken more than three days after an interview).